Check room availability
Book accommodation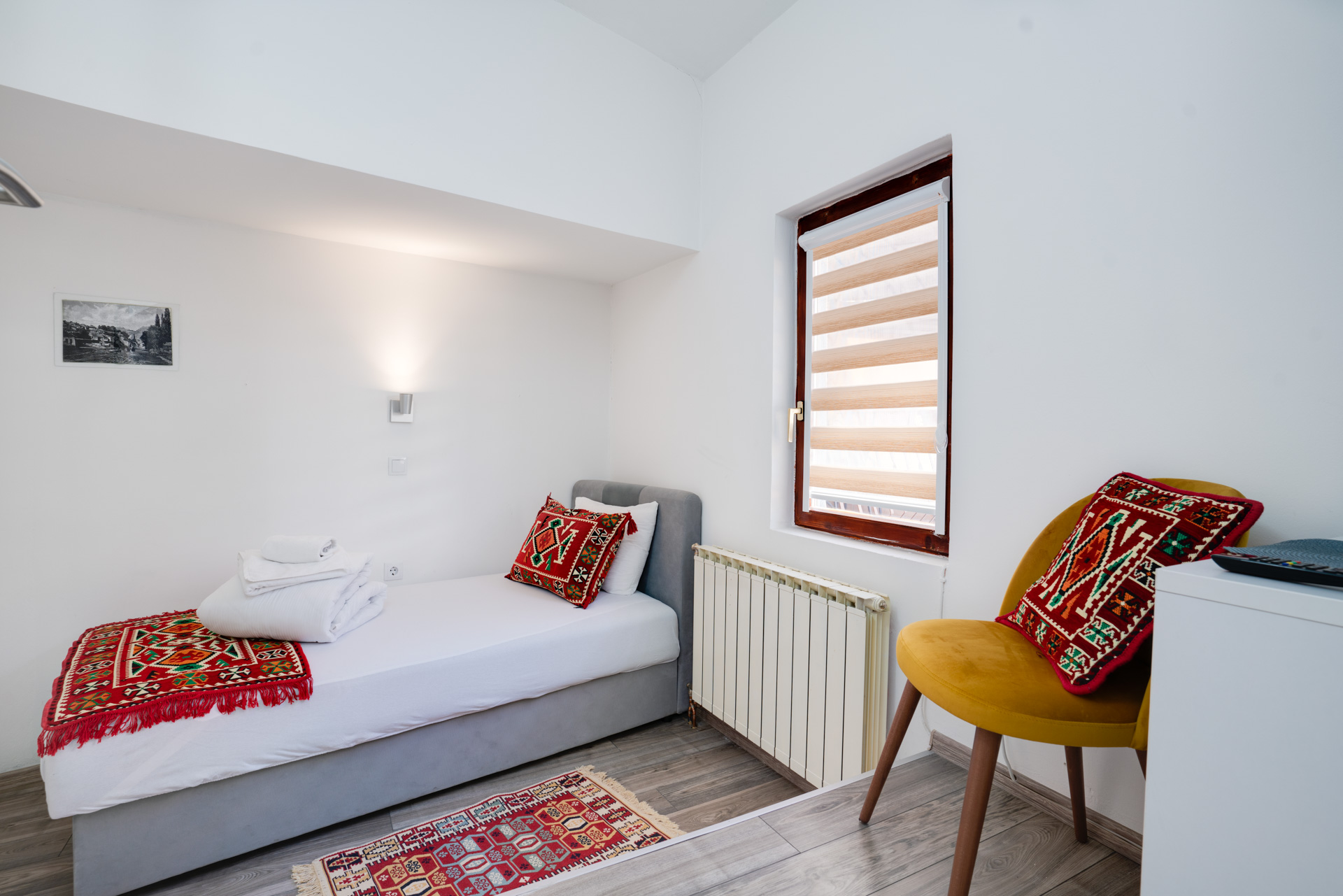 Details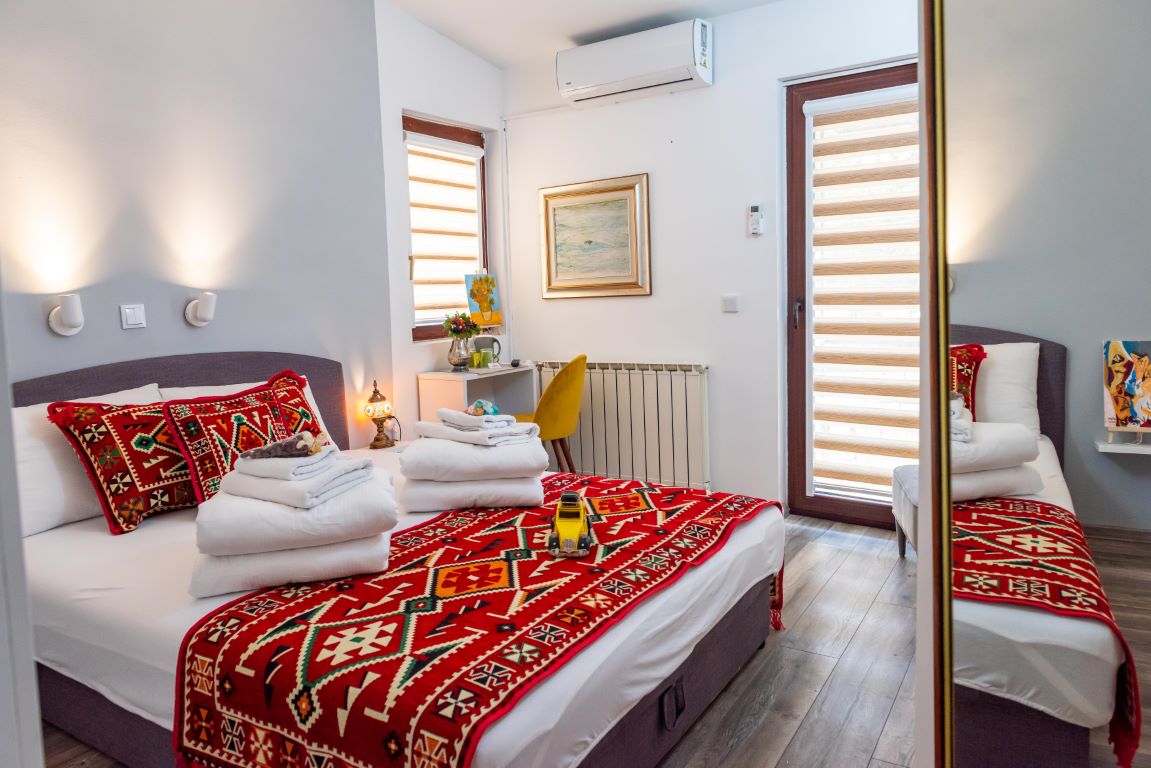 Details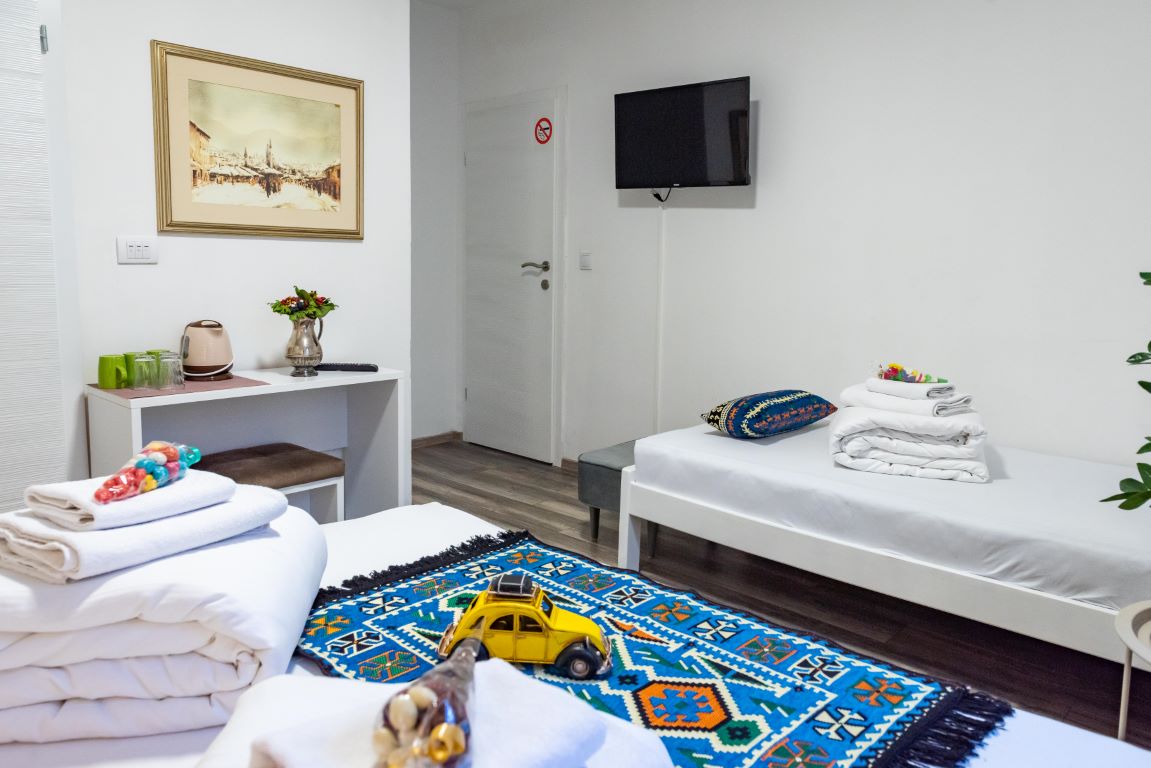 Details
Family boutique "Hotel Vamos" is right in the heart of Sarajevo, in a quiet part of Mejdan Street, at the intersection of busy Sarajevo on one side and the natural beauty of Bentbaša, Dariva promenade and the green belt of the Olympic Sarajevo Mountains on the other side.
Although in the very center of the Old Town, Hotel Vamos offers complete privacy, a private terrace and free parking. All rooms have a bathroom with shower, Wi-Fi and cable TV, and views of the city and City Hall, just 100 meters from the hotel. You can stay in single, double or triple rooms on the basis of bed and breakfast buffet or classic service. Our varied breakfast is served from 07:30 to 10:00 in the cosy hotel cafeteria. We also offer half board service.
So, settle down comfortably then explore on foot and indulge yourself in the beauties of Sarajevo only a few steps away from us – Baščaršija, Sebilj, Žuta tabija and cafes, restaurants and famous shopping centers. If you want to get away from the city buzz, take the Trebević cable car and bathe in the oasis of nature.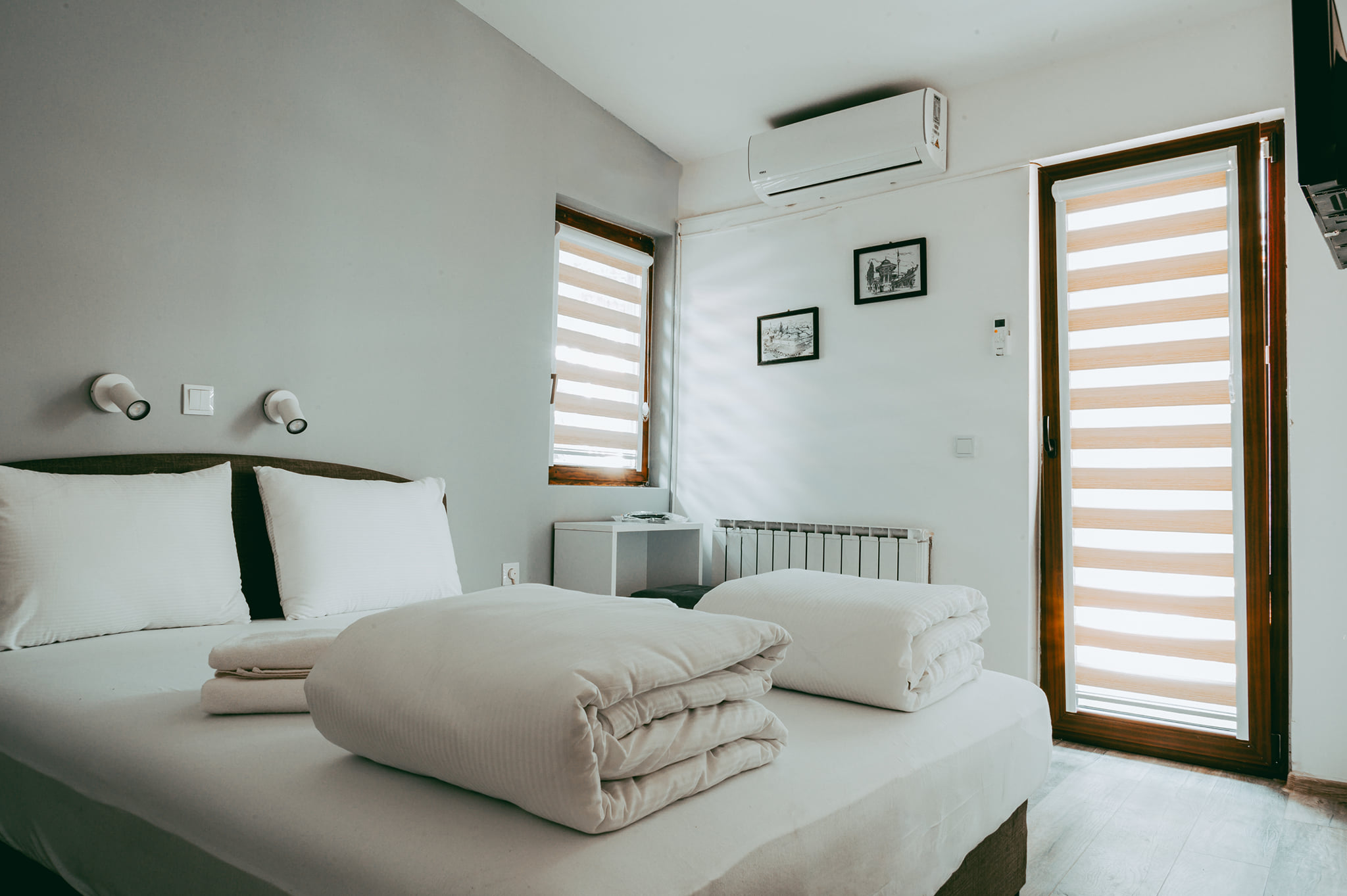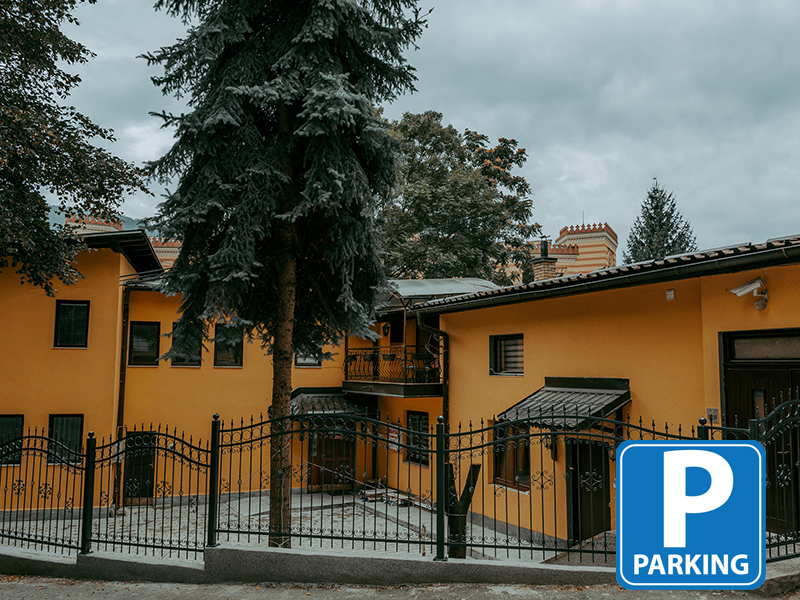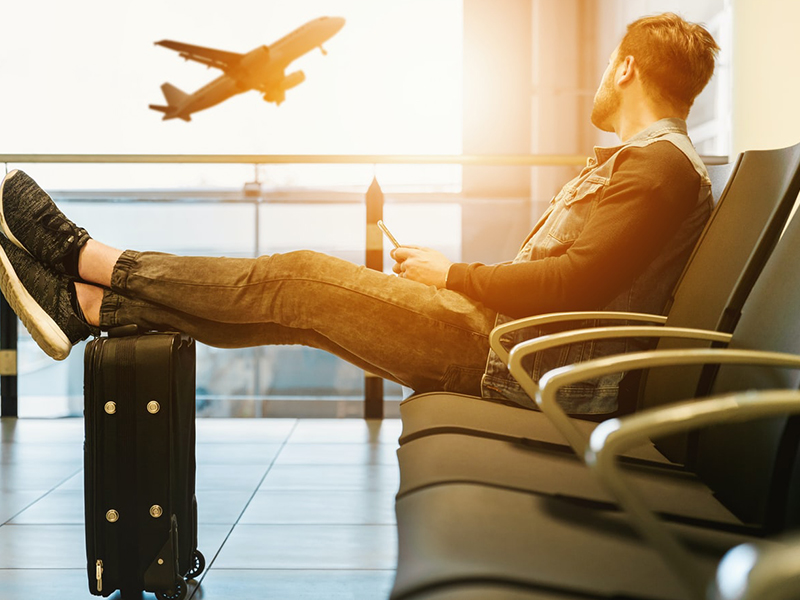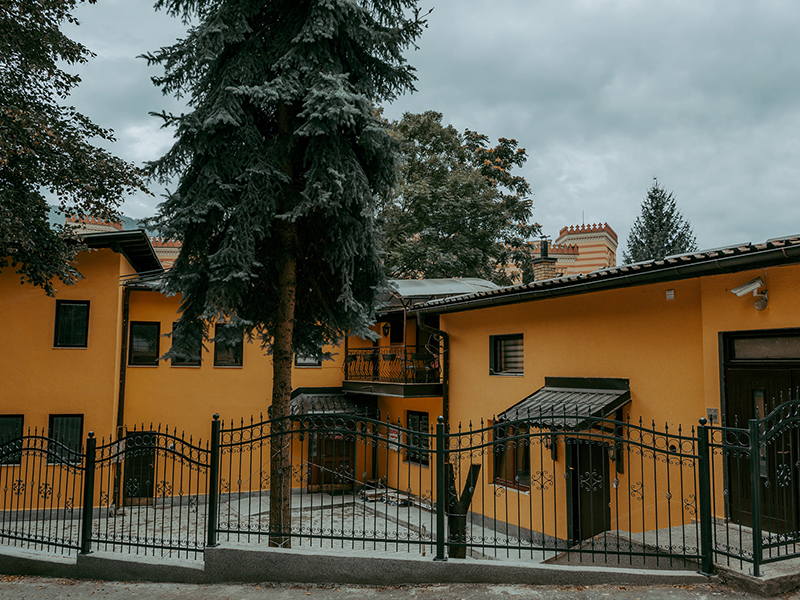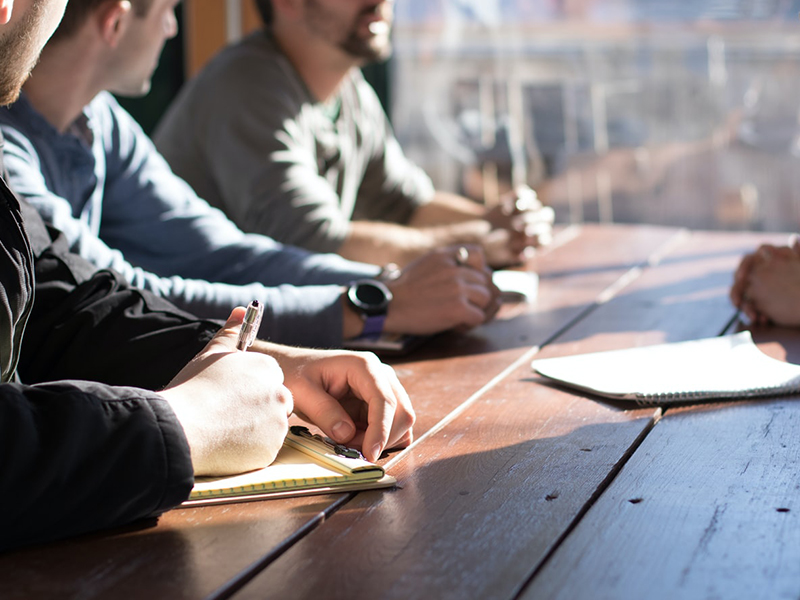 Organization of business meetings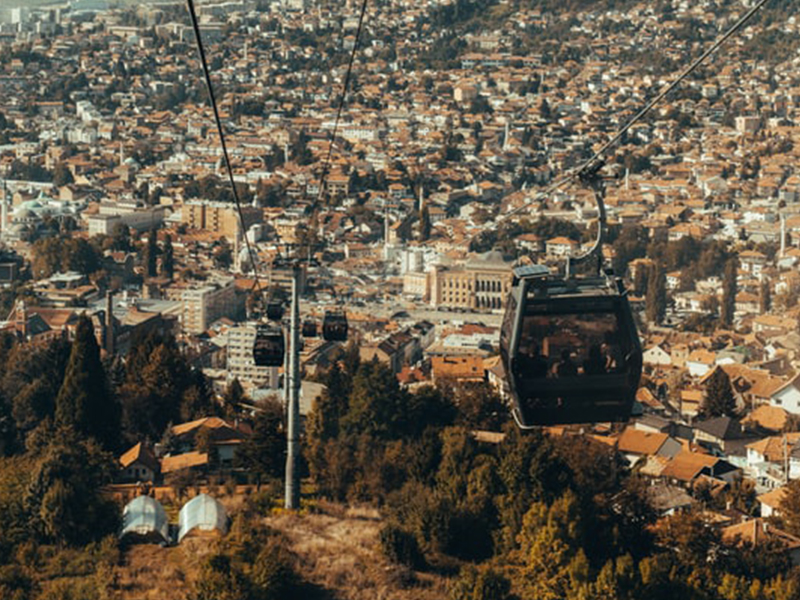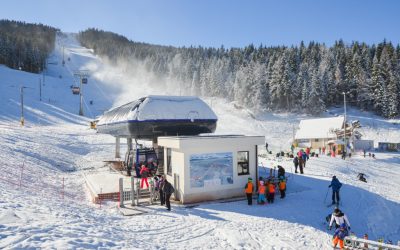 Doživite skijanje u olimpijskom Sarajevu - Hotel Vamos i Ravna planina Jedinstvena ponuda obuhvata smještaj u Hotelu Vamos u srcu starog Sarajeva i skijanje u Ski centru "Ravna planina" Porodični boutique Hotel Vamos nalazi se u mirnom dijelu ulice Mejdan, u samom...
Our Location ?
Send instructions to your smartphone…